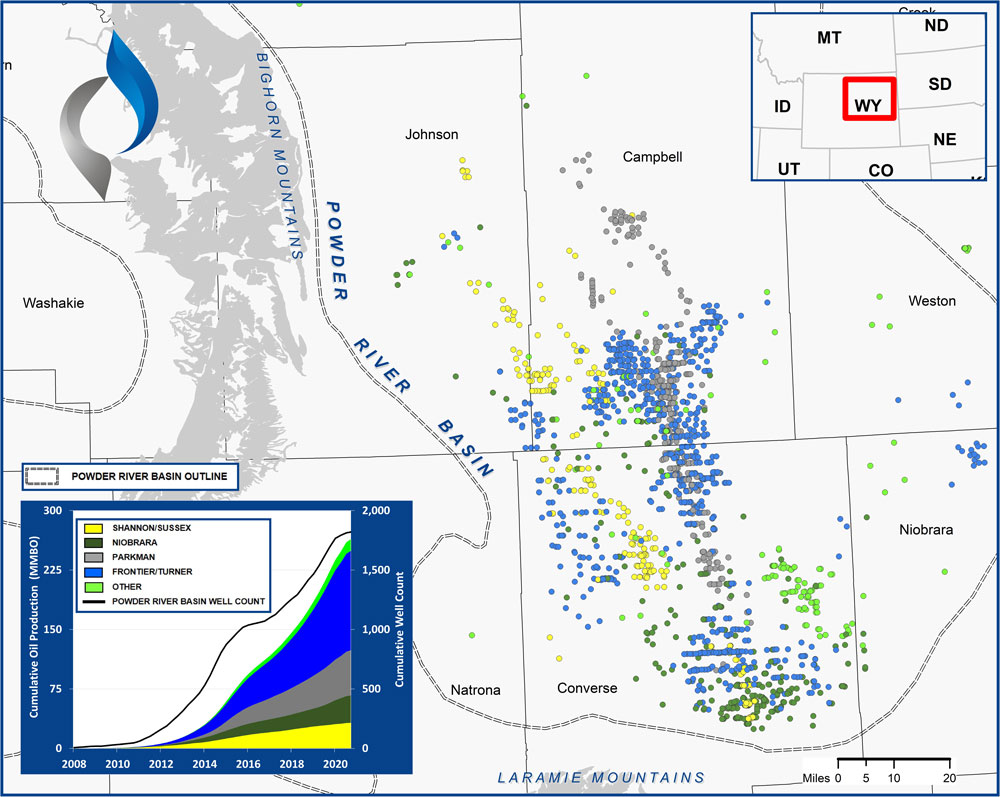 Powder River Play Map
Horizontal Production by Landing Bench
Summary
The graphic above presents all Powder River Basin horizontal wells completed since 2008.
The Powder River Basin is part of the Rocky Mountain system that developed during the Laramide Orogeny. The Basin extends 34,000 square miles, primarily in Wyoming and Montana.
The primary horizontal targets to date have been the Upper Cretaceous Shannon, Sussex, Parkman, Niobrara, and Frontier/Turner. Most horizontal activity has been concentrated in Converse and Campbell Counties (Wyoming).
Methodology Overview
VSO sourced landing bench and production data from IHS to prepare these maps.
Reservoir & Geologic Studies
VSO has completed extensive analysis of well performance and productivity throughout the Powder River Basin. Additional reservoir and geologic capabilities include:
Assessment of Development Potential and Risks
Evaluation of Well Performance and Interference
Audits/Evaluations of Producing Assets
Reservoir Quality Maps – Porosity, TOC, OOIP
Upside development Reservoir Quantity Maps – Gross and Net Isopachs